Paul Scott Gallery represents an impressive group of international painters and sculptors whose styles range from classical realism to modern contemporary. We offer one of the most diverse collections of fine art in the state and are well-known throughout the U.S. and abroad. Visitors love our casual, fun environment and our down-to-earth interaction. Art should be easy to approach and enjoy!
With over 30 years of experience in the heart of the Scottsdale Arts District, Paul Scott Gallery is a true art lovers destination!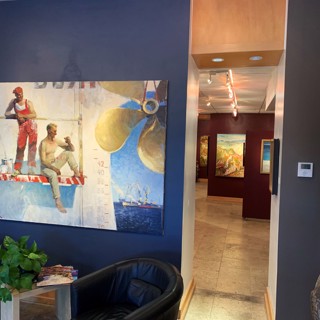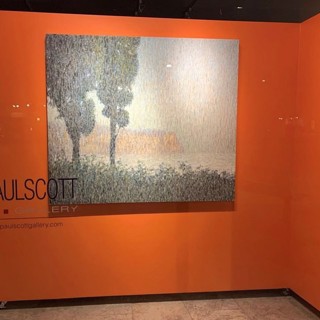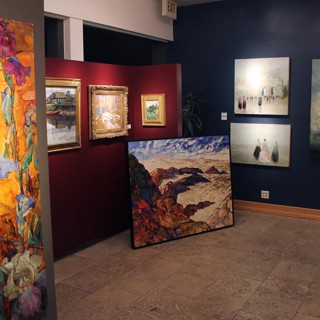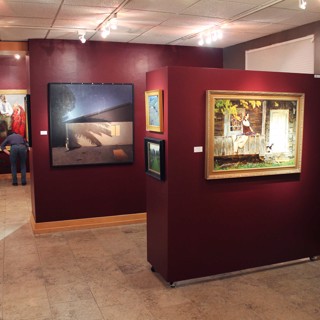 As a part of Paul Scott Gallery, Gallery Russia (our old gallery name) is where you can view and purchase living and deceased masters from Russia, Ukraine and the Soviet Era with works ranging from the 19th century to the present day. Many of the artists featured are from regions such as the China, the Baltic nations, and other former Soviet bloc countries. Many graduated from some of the top art academies in the world such as the Moscow Art Institute, the Repin Institute in St. Petersburg, the Kiev Art Institute and the Kharkov Art Academy. The Repin Institute was founded in the 1700's during Catherine the Great's reign. Their natural talent and classical training has been influential on making these artists unique and memorable!

Gallery Russia was founded in Scottsdale in 1992 by father and son, Scott and Paul Eubanks. At that time, they were amongst the first international dealers to import socialist realism from the former Soviet Union. As the market matured, Scott and Paul began working with several contemporary masters from Russia and Ukraine and opened a brick in mortar gallery in downtown Scottsdale. This gallery is now Paul Scott Gallery which focuses on American and international artists painting in styles such as impressionism, post impressionism, realism and modernism.

We are a globally recognized expert in art from the former Soviet Union with a strong reputation for fairness, transparency and honesty.
Many of the works are in the collection of galleryrussia.com and can be viewed by appointment at our sister gallery, Paul Scott Gallery, located at 7103 East Main Street in the heart of the Scottsdale Arts District.

Please feel free to contact us by emailing or calling us at Paul Scott Gallery at 480-596-9533. We love talking about this great school of art!